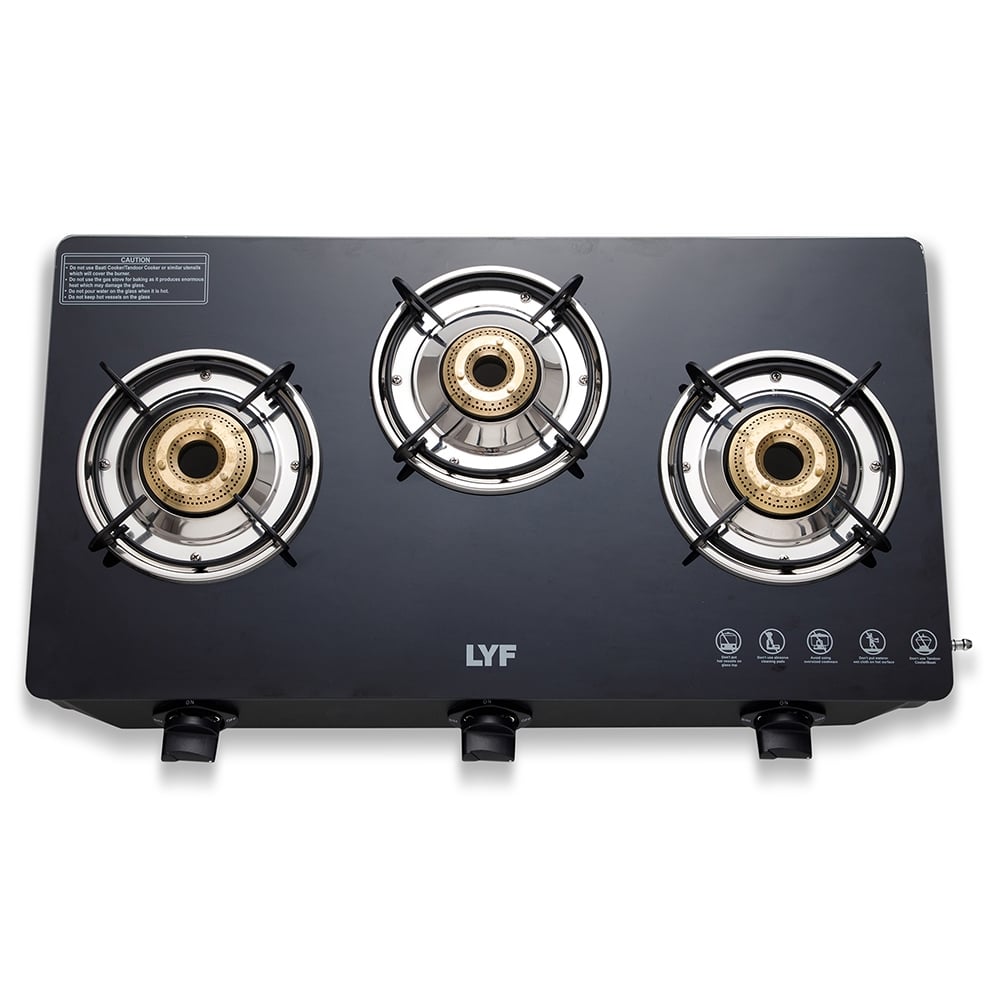 LGSGTR2053B Glass Top 3 Burner Gas Stove Black
LGSGTR2053B Glass Top 3 Burner Gas Stove Black
Toughened Glass Top
Brass Burner
Nylon Knobs
Pan Support
Powder Coated Frame
Non Slip Rubber
Prominent Features
LGSGTR2042B/53B LYF gas stoves with toughened glass top, sturdy pan support, making it suitable for the modern kitchen.
The 6mm toughened glass top gives an elegant look to the stove, provides heat resistance and durability as it can withstand more load and allows users to clean easily.
LYF range gas stove is equipped with brass burners The high efficiency brass burners distribute uniform and stable flame, protect from corrosion, and make the cooktop durable.Brass Burners: The brass burners distribute even flame, make the cooktop durable and give high performance. Pan Support: Sturdy Pan Support designed to hold utensils in place while cooking.
LYF burner stove comes with Sturdy pan support LYF burner stove has individual pan support that provides steadiness to pans and pots when placed on it.
Key Features Nylon Knobs: Nylon knobs are ergonomically designed and resists heat, and protects from damages.
Spill Tray: The stainless steel spill tray makes it easy to clean spillage and maintain the cooktop. No-Slip Rubber Feet: The no-slip rubber feet give a solid grip for the burner stove, making it efficient to use.
Auto ignition

No

No. of burners

3

No. of brass burners

3
All specifications